How You Can Experience More Love
The universe is made of love. It can be experienced as ecstasy, as deep caring, as a divine force field and as a transcendent healing power. Molecules of love, in fact, are moving in every cell of your being. Whether you're experiencing it or not, the love is still present.
How to Experience More Love
You can open your ability to experience love by recognizing and transforming your experience of separation, contacting your source of wisdom, and making a connection with the powerful force field in which love is all pervading. Look inside your own heart, and focus on the love there. See if you can expand it further. You can also allow yourself to come to know what's in the way of your experience of love. By moving through and beyond the limitations, you will no doubt come into the essence, and that essence is made of love.
More Ways of Increasing the Love Power
* Anyone who has love carries the love vibration and can assist you in opening your own. Any great being who is unfettered with negativity can open you to the experience of love. Any friend or relative, past or present, alive or passed on, who has an open heart can heal the experience of separation in you, can open you up to knowing the expanded power of love. The love of an animal can also open your heart.
* You can put awareness on progressively opening your heart. This will help you to override all negativities, challenges in relationships, physical issues and more. One woman had a fender bender with her husband's car. He had so much love in his heart, he just said to her, "Everything's perfect, it's okay, and I love you." Such is the power of love.
* You can also experience love independently of any external source. In your healing process, you can ask yourself, "Can I experience more love here?" Your Wise Mind will tell you where to find your resources.
As the poet Rumi says,
"Keep knocking, and the joy inside
will eventually open a window and look to see who's there."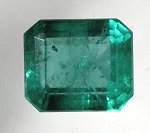 The Transformational Healing Method (THM)Certification Program

with Marilyn Gordon, BCH, CI
OAKLAND: July 14 & 15

BOSTON: August 7-9
In this certification program, you will increase your skills for doing first-rate transformational work that helps clients to find the expansive powers of greatness within them. It is an opportunity to do leading edge work for transforming body, mind, and soul.
For
Oakland,
find out more
here.
For
Boston
(at the National Guild of Hypnotists Conference) click
here
.
Special Teleconference for this program:
Sunday, July 22, 10:30 am (Pacific Time)
More info
here
for the no-fee teleconference.
Parts Transformation Workshop
with Beverly Taylor
Sunday, July 22, 9:30 to 4:30
At the Hypnotherapy Center
Beverly Taylor has discovered a groundbreaking way to clear out old stuck emotions and obstacles, even if you don't know where they came from or exactly what they are. You can learn the new Parts Transformation Technique™ and bring your life and your practice to a higher level. This hands-on workshop will teach you a new, profound technique that you can easily use in your own practice or your life.
Get CEUs for this great workshop! Find out more
here
. Beverly has received rave reviews for her Parts Transformation work!
The Heart of Transformation
A Unique and Major Transformational Weekend
With Arnold Patent
July 27-29
Experience a magnificent weekend with author and teacher, Arnold Patent, who is the author of the best selling book, You Can Have it All, as well as Money and The Journey. This event is a major transformational experience that takes you to the heart of your power, joy and love. Raise your vibrational level, experience your true self. Freeing the flow of joyfulness is also freeing the flow of abundance. In doing this, you can return to your natural state of love. Free yourself from old perceived limits and move to higher levels of being. This weekend will be joyful and truly transformational. People are coming from all over for this program. We would love for you to join us.
PLEASE NOTE: Original fee ("appreciation") will continue until July 20th.
SPECIAL TELECONFERENCE for those who'd like more information about the event will take place on July 14th at 10am. Fr*ee. If you're in the process of deciding, this is the teleconference for you! Call or email us for more info.
Our Newest Product!
Scripts for the Soul
A book of high-level transformational meditations by Marilyn Gordon to "inspire, enlighten and transform." It's illustrated and spiral-bound with card stock pages to provide longevity and ease of use. For more information and table of contents, click
here.
We Have Even More Jewels for You!
September 23.
Please join us. Click on any link to find out more!
With love to you,

Marilyn Gordon
Center for Hypnotherapy
(510) 839-4800